Industrial Effluents Treatment Pumps from Phantom Pumps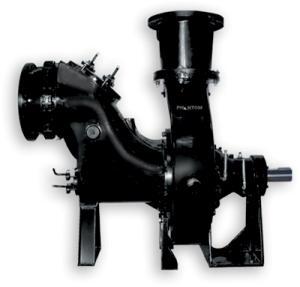 The self-priming pumps from Phantom Pumps can be counted on for the treatment of industrial effluents. Our pumps are easy to operate and are fully interchangeable with most other popular brands, like Gorman-Rupp®. Plus, after initial priming by filling the pump casting, these pumps will automatically re-prime. We also pride ourselves on offering our state-of-the-art pumps at extremely affordable prices in order to help increase your bottom line.
Our self-prime pumps come in many low-pressure and high-pressure options. Our list of products includes:
The PL Series
PL-2
PL-3
PL-4
PL-6
PL-8
PL-10
PL-12
The PH Series
If you aren't certain which self-priming pump would be best for your application, don't worry. We have a team of expert application engineers who can help you determine the right pump for you based on your conditions of service (COS) along with the percentage of solids in the fluids you need pumped.
If you would like more information about why Phantom Pumps is the premier choice for industrial effluents treatment, please call or e-mail us today. We have distributors located throughout the Southeastern United States and can ship our pumps anywhere across the globe.