Industrial Dewatering Pumps from Phantom Pumps Available Across the Globe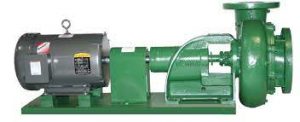 If you're searching for industrial dewatering pumps, look no further than the high-quality selection from Phantom Pumps. Our versatile and affordable industrial dewatering pumps are expertly manufactured for a wide variety of applications, from construction sites and animal waste rendering, to municipal wastewater treatment and more. These pumps are extremely easy to install and maintain, and provide a proven and cost-effective dewatering solution. Plus, we have an extensive selection of portable dewatering pumps trailer or skid mounted, which are ideally suited for construction sites, agriculture operations, and more.
Here are some more highlights of our dewatering pumps:
Backed by a one-year factory warranty
Can be shipped worldwide
Crafted from stainless steel or CD4 alloy to handle a variety of chemicals
Available in 4-5 metallurgies, depending on your specific needs
Have discharge sizes from 2-12″
Our dewatering pumps also feature rotating assemblies that are interchangeable with many other reputable manufacturers, such as Goulds and Gorman Rupp. And because we offer our pumps at much more affordable rates than other manufacturers, they're a more economical solution than replacing your entire pump system. We also have many other self-priming pumps available, such as sump pumps, trash pumps, centrifugal pumps, shallow well pumps, and more.
For more information about our selection of industrial dewatering pumps and other available options, please call or e-mail Phantom Pumps today. We have distributors located across the southeastern United States and usually ship our pumps within 1-2 days after the initial order has been placed.