Industrial Deep Well Pumps for Processing Facilities & Job Sites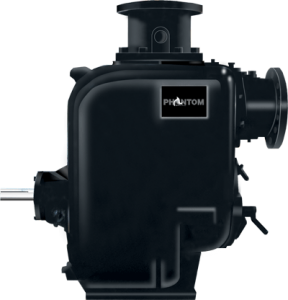 If you are a processing professional on the hunt for top-performing, industrial deep well pumps for your facility or job site, you're in luck. Phantom Pumps is a premier manufacturer of self-priming pump equipment, and we have deep well pumps for sale and shipment throughout the US and Caribbean.
Call us today for more information, quotes, and order placement!
Cost-Effective, Durable, Industrial Deep Well Pumps from Phantom Pumps
Phantom Pumps is an industry leading manufacturer that designs and manufactures self-priming pump equipment that is built to work compatibly and interchangeably with pumps and processing equipment from nearly any other name brand manufacturer. This enables our customers to "make the switch" to Phantom Pumps equipment and parts without having to replace their entire system. We are confident that our pump equipment will meet or exceed your every expectation, as our customers report that our cost-effective equipment performs as well or better than their current preferred brand.
We are pleased to offer a full range of pump products, including:
Every pump in our lines is self-priming, which means your company can save time and money on installations and maintenance. By eliminating the need for priming time and labor, you can cut costs, improve the speed of your equipment repairs and replacements, and keep your facility or job site running smoothly and efficiently.
Phantom Pumps is proud to serve customers in Florida, Georgia, Louisiana, South Carolina, North Carolina, and throughout other regions of the US and Caribbean. If you are looking for industrial deep well pumps or have any other industrial pump equipment needs, speak to our experts today for personalized service and support. Contact us now to get started. We look forward to serving you!