Hydraulic Pump for Florida, Georgia, Alabama, Ohio, Caribbean, North Carolina, South Carolina & Beyond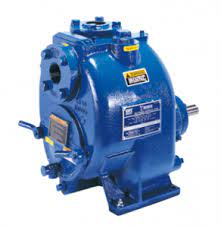 Selecting the best pump for your fluid processing facility or operation is often overwhelming. First, you must know which type of pump you need. Do you need a positive displacement pump such as a hydraulic pump, an internal gear pump, or is a centrifugal pump such as a submersible pump or end suction pump more suitable? The next step is finding companies that manufacture the hydraulic pump or other pump you need and comparing the equipment to your processing requirements.
We make pump selection easy at Phantom Pumps, with a team of pump specialists, engineers and expert distributors to help you select a pump that matches your project specifications to ensure your operation runs smoothly and efficiently.
Phantom Pumps offers the following benefits and more:
Our pumps are manufactured to the highest industry standards
We assemble, test and package our products in the United States
Our pump line includes high pressure, low pressure, slurry and DPUMP centrifugal pumps
Our pumps and parts are compatible and interchangeable with many leading pump brands
All pumps are self priming and include a one-year warranty
Phantom Pump products are more affordable than other pump brands.
Our self priming pumps provide you with lower average life cycle costs than you may experience with another brand hydraulic pump or other pump needing constant manual priming. The self priming feature makes Phantom Pumps perfect for submersible pump applications such as dewatering, wastewater processing and more. Our pumps do not require foot valves, vacuums or ejector pumps, which make them easy to install and maintain.
Our Phantom Pump parts are compatible and interchangeable with Gorman Rupp, All Prime, ESCO Pumps and more. You will find that your pump related costs in Florida, Georgia, Alabama, Ohio, Caribbean, North Carolina, South Carolina and beyond will be lower when you substitute our parts for repairs on your hydraulic pump, submersible pump or other pump equipment. Contact a Phantom Pumps expert today for pump selection or replacement parts assistance.