Hydraulic Pump for Florida, Georgia, Alabama, Louisiana, Mississippi & Beyond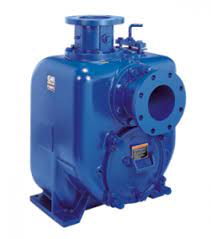 A hydraulic pump is often used in high pressure pump applications such as chemical processing, agriculture, food and beverage processing, oil refining, waste water treatment and more. Industrial pumps are typically categorized as positive displacement pumps or centrifugal pumps. Positive displacement rotary pumps include gear pumps, lobe pumps, van pumps and other hydraulic pumps. Positive displacement reciprocating pumps include hydraulic piston and plunger pumps.
Hydraulic pumps use pressure built up from fluid drawn into a chamber and contracted by gears, screws, pistons or other moving pump components. Pressure builds up as the moving components contract the chamber causing the fluid to flow from the pump. Hydraulic pump disadvantages include the following and more:
Operating costs are typically higher
Usually require manual priming
Dry running often causes serious damage
Require oil and filters
Overheated oil can destroy hoses, seals and other components
Require more maintenance and upkeep than most centrifugal products
Fluid processors with escalating labor costs related to hydraulic pump installation, operation, repair and maintenance often find relief with centrifugal pump products in the High Pressure Pump Line from Phantom Pumps. Phantom Pumps is known for producing cost-effective, superior quality pumps manufactured to the highest industry standards. Assembled, tested and packaged in the United States, pumps in our high pressure line are self-priming, submersible and are easy to install and repair. With maximum solid handling ranges from 1-1/8 inch to 1-1/4 inches, impeller diameters from 11 inches to 12 inches and RPMs from 850 to 2150, they have the pressure and performance to handle many hydraulic pump applications.
Contact us today if you are looking to reduce the hydraulic pump operating costs at your facilities in Florida, Georgia, Alabama, Louisiana, Mississippi and beyond. One of our application engineers on staff will discuss your needs and application requirements to determine which of our high pressure pumps matches the pumping specifications of your fluid processing operation.