High Pressure Pumps for Louisiana, North Carolina, South Carolina, Virginia, Michigan & Beyond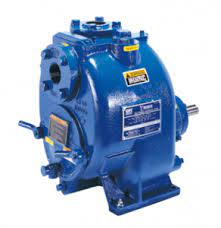 The Phantom Pumps line of exceptional performance high pressure pumps offers cost savings to fluid processors who are using comparable pump equipment from brands such as Gorman-Rupp, ESCO, All Prime and Durco.
Phantom Pumps products are manufactured to the highest standards in the industry and assembled and packaged in the United States to ensure superior quality control. Our high pressure pumps are perfect for industrial processing applications that require an industrial pump such as the following and more:
Submersible Pump
Self-Priming Pump
Dewatering Pump
Sewage Pump
Trash Pump
All high pressure and low pressure pumps that are manufactured by Phantom Pumps are self-priming, which makes them easy to install and less costly to operate and maintain. Labor costs are reduced, because manual priming is not necessary, and less maintenance is required, because these self priming pumps don't have foot valves, vacuums or ejector pumps. Our high pressure PH Series pumps include our PH-3, PH-4 and PH-6 models. These pumps are often used in food processing, waste water treatment, fire control and other industrial applications. Impeller diameters range from 11" to 12-1/2", while RPM ranges are between 850 to 2150 rpms with maximum solid handling from 1-1/8" to 1-3/16".
Phantom Pumps offers unparalleled customer service and support. We have application engineers, pump specialists and a global network of distributors that help customers with everything from selecting the best pump for a particular application to start-up assistance. We carry a huge inventory of equipment and parts and process orders quickly and efficiently.
Fluid processors in Louisiana, North Carolina, South Carolina, Virginia, Michigan and beyond can save money by replacing or repairing a broken submersible pump with a high or low pressure submersible pump from Phantom Pumps. Without ever compromising on quality, we design and manufacturer our entire line of pumps and replacement parts to be compatible and interchangeable with most of the more expensive centrifugal pumps on the market. Contact a pump specialist today to cross-reference Phantom Pumps high pressure pumps and part numbers with your brand name equipment.