High Pressure Pumps for Those in Florida, Georgia, Ohio, Caribbean & Worldwide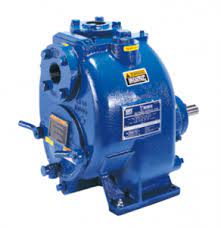 If you are an industrial pump user, you have probably noticed more and more of the black signature Phantom Pumps on jobsites throughout North Carolina and South Carolina. Phantom Pumps is an up and coming leader in the pump industry. Known as a more cost-effective alternative to well-known name brand pumps, all of the products in our extensive line of industrial pumps are assembled, packaged and tested in the United States. Our lines include high pressure pumps, low pressure pumps, ANSI pumps and our DPUMP brand of centrifugal pumps. All of our products are self-priming. Many customers have turned to us not only for the quality of our products but as a more affordable solution to Gorman-Rupp pumps, Goulds Pumps, and Durco pumps because our pumps are interchangeable with these brands.
We offer seven low pressure pumps in our Phantom Pump PL series and three high pressure pumps in the PH series. A few of the features and application uses of our PH-6 pumps are as follows:
Easy assembly and installation
Self-priming
12-1/2 " diameter impeller
850-1950 RPM range
Processes up to ¼" solids
8", 10" or 15" head options
Our parts department carries a well-stocked selection of replacement parts that can be used in not only our own Phantom Pumps but can also be used in other brands such as Flowserve, Gorman-Rupp and Durco because our parts are interchangeable. Phantom Pumps parts are usually shipped to worldwide locations, including Florida, Georgia, Ohio, and the Caribbean within two days of order placement from our network of global distributors. When an emergency or breakdown occurs within the local delivery areas of our distributors, pumps and parts that are in stock can often be delivered 24/7. To learn more reasons why people are finding Phantom Pumps to be their choice for high pressure pumps, contact us now.