High Pressure Pump Equipment from Phantom Pumps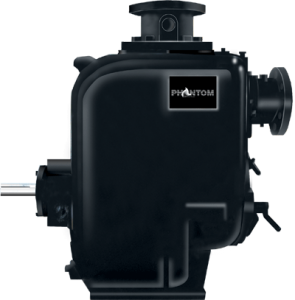 Phantom Pumps is an industrial pump manufacturer that offers processing companies and organizations a full range of low pressure and high pressure pump equipment, as well as DPumps, self prime pump parts, and more. We are the experts at designing and building top-quality industrial pumps and parts, and our equipment is used in countless applications across the globe. If you are ready to replace your existing pump equipment with top-rated equipment from Phantom Pumps, speak to our team today about our product offering, benefits, and post-sale support.
Call now to connect with our experts!
Purchase a High Pressure Pump from Phantom Today
The equipment that we manufacture is designed to work with your existing pump systems. That means you don't have to worry about replacing supporting equipment when you switch to Phantom Pumps products and equipment. Each pump in our lines can work interchangeably with your name brand pump equipment, allowing you to save money on replacement costs while never sacrificing equipment quality. And, since they are compatible with other pump system components from other brands, our pumps are an easy alternative to equipment from other leading pump manufacturers, including Viking Pump, Warren Rupp, Barnes, and many others.
Our high pressure pumps feature a line of 6 unique pump products, including the PH-3, PH-4, PH-6, XU-3, XU-4, and XU-6 models, and our experts can help you determine which pump will work best for your industry and application. Customers can also view our handy cross-reference guide to see which products are best for their needs.
Phantom Pumps is proud to serve customers throughout the US and Caribbean, including those in Florida, Georgia, Louisiana, South Carolina, North Carolina, and beyond. If you need high pressure pump equipment for your facility or job site, contact us today!