Heavy Duty Water Pumps from Phantom Pumps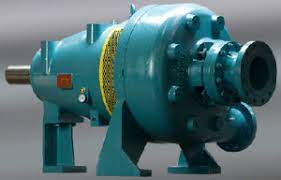 If you're searching for heavy duty water pumps, look no further than the high-quality selection from Phantom Pumps. All of our water pumps are self-priming, meaning they automatically re-prime after the pump casing is initially filled. These pumps are extremely easy to install and require little annual upkeep. Plus, our self-priming pumps are backed by a one-year warranty, so you can rest assured that your investment is completely protected.
Best of all, our water pumps are perfectly interchangeable with many other reputable manufacturers, including Gorman Rupp and Goulds. However, because we offer our pumps at much more affordable rates than the competition, they present a much more affordable solution if a part of your pumping system breaks down. And because we have pumps available in sizes ranging from 2″-12″, along with low- and high-pressure models, you're certain to find products that will perfectly suit your individual needs.
In addition to water pumps, we have a wide selection of other products available, such as:
Standard centrifugal pumps
Shallow well pumps
Trash pumps
Irrigation pumps
Sprinkler pumps
Dewatering pumps
For additional information about our selection of heavy duty self-priming pumps, please contact Phantom Pumps today. We can usually ship our pumps within 1-2 days after the initial order has been placed, and we have distributors located throughout the southeastern United States and can ship our pumps anywhere in the world.