Heavy Duty Water Pump for Florida, Georgia, Louisiana, South Carolina, North Carolina & Other Regions
Phantom Pumps manufactures an entire industrial pump line that performs as well or better than other pumps by more recognized names in the industry. When you need a heavy duty water pump, are looking for self priming sewage pumps, or need any other industrial pumps for your facility, we are the company to call.
A Heavy Duty Water Pump Assembled in the USA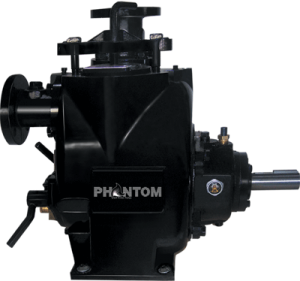 Phantom Pumps has the industrial pumps you need – at the price you want. Our leadership team has been in the industrial pump and equipment industry their entire lives, and they know what makes a durable, efficient pump. They work hard to guarantee equipment performance, and we take great pride in knowing that our clients enjoy cost-savings while never sacrificing production. 
Industrial water pumps are used in countless operations across the world, and we have the pumps you need for your facility. Our products are interchangeable with most brand name pump products, so they can be used in your existing system. And, we have comparison charts to help you find the right pump for your operation. 
Still unsure which pump is right for you? Simply reach out to our team with your existing pump information, and we'll help you find a match that works for you. 
Phantom Pumps – An Affordable Alternative
At Phantom Pump, our goal is to provide our customers with the best quality pump equipment without sacrificing their bottom line. We offer pumps, parts, and other equipment components designed to work with nearly all of the equipment manufactured by other top names in the business, including Viking Pumps, Crane Pumps, Ampco, and many others. 
View our selection below!
Whether you are in search of a heavy duty water pump, a skid of self priming sewage pumps, or any other industrial pump products, Phantom Pumps can deliver. We proudly serve businesses in Florida, Georgia, Louisiana, South Carolina, North Carolina, and beyond. Contact us today to request a quote or more information.