Heavy Duty Sump Pumps from Phantom Pumps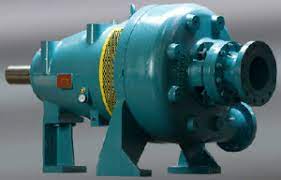 At Phantom Pumps, our heavy duty sump pumps will help play a vital role in keeping flood-prone areas dry and, more importantly, safe. We have sump pumps in a wide variety of sizes and pressure specifications, so you're virtually certain to find products that perfectly match your individual needs. Plus, because all of our sump pumps are self-priming, they're easy to install and require little annual maintenance. We also back our sump pumps with a one-year warranty for additional peace of mind.
In addition to sump pumps, we offer a wide variety of other heavy duty pumps, such as:
Rotary gear pumps
Shallow well pumps
Paper mill pumps
Animal waste pumps
Poultry pumps
Dewatering pumps
Trash pumps
Sprinkler pumps
And many more
If you aren't certain which of our pumps would be best for your application, don't worry. We have a team of friendly and knowledgeable application engineers standing by, ready to answer all of your questions and help you find the exact product you need at a price you can afford. Once we get some basic information, like the amount of solids present in the fluid you need pumped, and analyze your conditions of service (COS), we'll make sure you get the pump that will be best for your application.
If you would like to learn more about our selection of heavy duty pumps, please call or e-mail us today.