Heavy Duty Pumps for a Wide Variety of Application from Phantom Pumps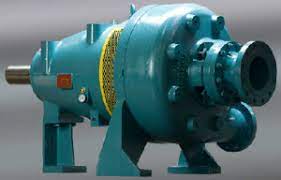 If you're searching for heavy duty pumps, look no further than the high-quality selection from Phantom Pumps. All of our pumps are self-priming, meaning they will automatically re-prime after the pump casing is initially filled. These pumps are easy to operate and are fully interchangeable with many other reputable brands, such as Goulds and Gorman Rupp. However, because our pumps are available at a much more affordable rate than the competition, they represent a much more cost-effective solution to your pumping needs.
Some of the heavy duty pumps we carry in our inventory include:
Sewage pumps
Water pumps
Industrial pumps
Centrifugal pumps
Trash pumps
Sprinkler pumps
Shallow well pumps
And many more
With so many different pumps available, we're virtually certain to have products that perfectly match your unique needs. We also have pumps available in a number of different sizes and pressure settings. Our self-priming pumps are best suited for areas with high water tables like Louisiana and Florida, and they require little annual maintenance and upkeep.
For more information about our selection of heavy duty pumps, please call or e-mail Phantom Pumps today. We have distributors located throughout the southeastern United States and we can ship our pumps anywhere across the globe. Plus, we can usually ship our pumps within 1-2 days after the initial order is placed.