Interchangeable with Goulds Pumps – Phantom Pumps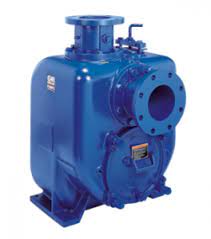 At Phantom Pumps, our self-priming products are perfectly interchangeable with Goulds pumps but are available at much more affordable prices. Our self-priming pumps are made using an ISO 9002 certified manufacturing process that ensures the highest standards of quality in production, installation, and servicing. Plus, we back our pumps up with a one-year warranty for added peace of mind.
Our replacement Goulds pumps are available in both high- and low-pressure settings and are suited for a number of different applications. Some of the replacement pumps we offer are:
Dewatering pumps
Pulp and paper mill pumps
Submersible sump pumps
Trash pumps
Sprinkler pumps
Centrifugal pumps
Shallow well pumps
And many more
So, if you need to repair, replace, or rebuild your system of Goulds pumps, you can count on Phantom Pumps for an economical solution. We have dealers located across the southeastern United States and can ship our products anywhere in the world. If you aren't certain which pump would be best suited for your needs, don't worry. Our team of application engineers is standing by, ready to answer all of your questions and help you find the product you need at a price you can afford.
To learn more about how our pumps are interchangeable with Goulds pumps, please call or e-mail us today. Our pumps are also compatible with many other respected manufacturers, such as Gorman Rupp.