Replacement Parts for Goulds Industrial Pumps Manufactured by Phantom Pumps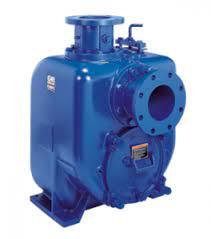 For replacement parts to Goulds industrial pumps, look no further than the selection at Phantom Pumps. Our pumps are perfectly interchangeable with Goulds industrial pumps, but are available at much more affordable prices, making them an extremely economical solution to your pumping needs. Also, our replacement parts are perfectly interchangeable with pumps of other reputable manufacturers, like Gorman Rupp, for example.
Our extensive selection of Goulds pumps includes:
Heavy duty water pumps
Industrial sewage pumps
Heavy duty sump pumps
Standard centrifugal pumps
Rotary gear pumps
Shallow well pumps
Trash pumps
Irrigation pumps
Dewatering pumps
And many more
We have both high- and low-pressure pumps available along with sizes ranging from 2″-12″, so you can rest assured that you'll find products that suit your unique needs. And because all of our pumps are self-priming, they are easy to install and maintain, requiring a minimal amount of yearly maintenance. These pumps also don't require a filling source, foot valve, or external vacuum source. So, no matter what type of pumps you're looking for, you're sure to find a product you need at a price you can afford at Phantom Pumps.
If you would like to learn more about our replacement parts for Goulds industrial pumps, please contactPhantom Pumps today. Our distributors are located throughout the US, and we can usually ship our pumps within 1-2 days after the order has been placed.