Gorman-Rupp® Trash Pumps are Interchangeable with Phantom Pumps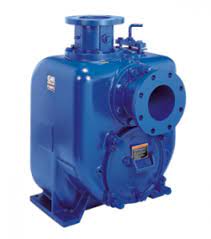 At Phantom Pumps, we have products that are perfectly interchangeable with Gorman-Rupp® trash pumps. But, because we offer our pumps at much more affordable rates, our products are a much more cost-effective solution when you're looking to replace sections of your pumping system. We also back the pumps we manufacture with a one-year warranty for additional peace of mind that your investment is protected.
Along with trash pumps, we offer a wide variety of other products that can be interchanged with Gorman-Rupp®. Some of these pumps are:
Shallow well pumps
Industrial sump pumps
Rotary gear pumps
Industrial sewage pumps
Poultry pumps
Animal waste pumps
Pulp and paper mill pumps
And many more
No matter your pumping needs, you're sure to find what you're looking for in our extensive selection. If you aren't certain which pump would be best suited for your specific application, you've come to the right place. Our expert application engineers are standing by, ready to answer all of your questions. Once we analyze your conditions of service and find out some basic information, such as the amount of solids present in the fluid that will be pumped, we'll help you find the exact pumps you need at prices you can afford.
If you would like to learn more about how our pumps are a perfect solution as Gorman-Rupp® replacement parts, please call or e-mail us today. Our pumps are also interchangeable with a number of other reputable brands, such as Goulds.