Gorman-Rupp® T Series® and U Series® Pumps are Interchangeable with Phantom PL and PH Series Pumps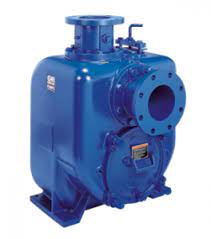 Phantom Pumps' low-pressure self primer pumps (PL series) and high-pressure pumps (PH series) are interchangeable with Gorman-Rupp® T Series® and U Series® pumps giving you more choices when you need to replace, repair, or rebuild your current pumps. Many Phantom clients take advantage of our rebuilding and repair services to extend the life of their pumps for maximum cost efficiency and value.
If you're looking for another type of replacement pump, we also offer the following:
Centrifugal pumps
Dewatering pumps
Submersible sump pumps
Have questions about Gorman-Rupp® pumps and our corresponding Phantom products? Just give us a call and we'll be happy to discuss your needs and the equipment you already have. We'll help you compare Phantom Pumps products to Gorman-Rupp® pumps to help you find the best value. Our staff engineers can also help you determine whether you need replacement pumps, based on pump size, pressure requirements, and metallurgies.
All Phantom pumps are assembled in the U.S. and include a one-year warranty. Our manufacturing process is ISO 9002 certified for quality assurance in production, installation, and servicing. We even offer nationwide delivery, with most orders shipped within two days.
To locate a Phantom Pumps distributor near you, contact us by email or call 1-888-614-1232. You can also see a list of Gorman-Rupp® self priming pumps and corresponding Phantom Pumps in our cross reference guide here.