Choose Quality Gorman-Rupp® Replacement Pump Parts From Phantom Pumps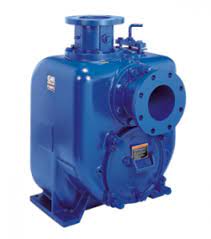 You always want to use the best centrifugal pumps possible within your operation. There are hundreds of brands to choose from, but not every brand is quality. At Phantom Pumps, we will help you choose the best of Gorman-Rupp® replacement pump parts for your needs. Our goal is to provide you with easy to operate, low maintenance pump parts to ensure you are being as cost-effective as possible. This will increase your bottom line and ensure that your operation is running as smoothly as possible.
Some of the reasons to choose us for your Gorman-Rupp® pump parts include:
We ship worldwide
We have engineers on staff
We feature a large variety
Our prices are competitive
Centrifugal pumps are likely a major focus within your operations. This means that you need to purchase all of the right replacement pump parts so that you are not slowing your operations down because of malfunctions. When you work with Phantom, we will walk you through our selections and help you make the best decisions when it comes to purchasing any Gorman-Rupp® replacement pump parts that you may need.
Other companies simply cannot provide what we can. When you need quality parts and you need them in a timely manner, there is only one place to rely on. Contact us today and allow us to assist you with all of your needs. We carry all of the top manufacturers so only the highest caliber parts are going into your operation.