A Gorman-Rupp® Pump is Perfectly Interchangeable with Phantom Pumps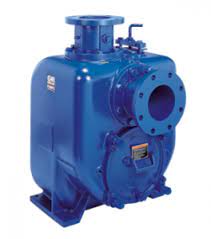 A self-priming pump from Phantom Pumps can be interchanged with a Gorman-Rupp® pump, so you'll have more options to choose from when you need to repair, rebuild, or replace any of your current pumps. At Phantom Pumps, we manufacture a wide variety of self-priming pumps that are suited for a number of applications. We offer our pumps at much more affordable prices than the competition, so customers looking to extend the life of their Gorman-Rupp® pump can turn to Phantom Pumps for maximum cost efficiency and value.
Some of the replacement pumps we offer include:
Sprinkler pumps
Centrifugal pumps
Industrial pumps
Dewatering pumps
Shallow well pumps
Trash pumps
Sump pumps
Poultry pumps
And many more
All of our pumps are manufactured using an ISO 9002 certified process to ensure the highest quality in production, installation, and servicing. Plus, we back each of our pumps with a one-year warranty, so you can rest assured that your investment is protected. Our pumps are also interchangeable with many other reputable manufacturers, such as Goulds.
If you would like to learn more about how a pump from Phantom Pumps can be interchanged with a Gorman-Rupp® pump, please call or e-mail us today. We have dealers located throughout the southeastern United States and we can ship our pumps anywhere across the globe. Most of our pumps can be shipped within two days after the order is placed.