Replacement Gorman-Rupp® Pump Parts from Phantom Pumps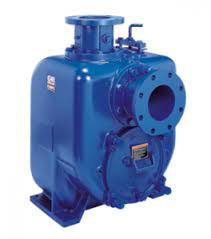 At Phantom Pumps, our products can be used as Gorman-Rupp® pump parts, but are available at a much lower cost. Our low-pressure self priming pumps (PL series) and high-pressure pumps (PH series) are perfectly interchangeable with Gorman-Rupp® U Series® and T Series® pumps, giving you more choices when you need to rebuild, repair, or replace your current pumping system. This enables you to extend the life of your pumps for optimal cost efficiency and value.
Also, our customers never have to worry about scarifying quality when they want to save money with our Gorman-Rupp® replacement parts. All of our pumps are manufactured using an ISO 9002 certified process which meets the strictest levels of quality. Also, we back our pumps with a one-year factor warranty for additional peace of mind.
Here are some of the pumps we have in our inventory:
Shallow well pumps
Sump pumps
Irrigation pumps
And many more
If you aren't certain which of our pumps would be best for your specific needs, don't worry. Our team of friendly and knowledgeable application engineers is standing by, ready to answer all of your questions and help you discover the most cost-effective solution for your problem.
If you would like to learn more about our Gorman-Rupp® pump parts and available services, please call or e-mail us today. Our pumps can also be interchanged with many other reputable manufacturers, including Goulds.