Gorman-Rupp® Parts from Phantom Sales Group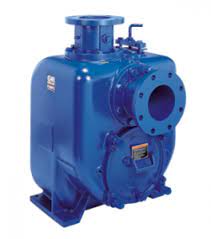 If you're searching for Gorman-Rupp® parts, look no further than the affordable options from Phantom Sales Group. Our self-priming pumps can serve as Gorman-Rupp® parts, however, because we offer our products at much more affordable rates, they represent a much more economical option. Also, because all of our pumps are self-priming, they require virtually no annual upkeep and will perform at an optimal level year in and year out, so you can rest assured that you won't be sacrificing any quality in order to protect your bottom line.
Here are just some of the many pumps that we offer:
Shallow well pumps
Irrigation pumps
Sprinkler pumps
Animal waste pumps
Paper mill pumps
Poultry pumps
Trash pumps
And many more
So, no matter what kind of pump you need to complete your Gorman-Rupp® system, you'll find exactly what you're looking for in our selection. Our pumps are also perfectly interchangeable with a number of other reputable brands, such as Goulds. We have a wide range of dealers located throughout the southeastern United States and we can ship our pumps anywhere across the globe. In fact, we can usually ship our pumps within 1-2 days after an order has been placed.
For more information about how our products can serve as Gorman-Rupp® parts or any of our other available products, please call or e-mail Phantom Sales Group today.