Gear Pump in Louisiana, Georgia, Florida, Ohio, the Caribbean & More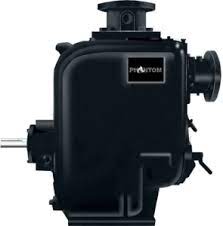 A gear pump is unique for its ability to pump high-viscosity substances at high temperatures and at high pressures. Any combination of these conditions can cause centrifugal pumps to fail, but gear pumps are built with special materials and designs to overcome these extreme applications. A gear pump moves fluid by displacement using a consistent rotation of meshing gears for an effect not unlike a water wheel. The rotations of the gears and their tight clearances prevent leaks while keeping substances moving forward.
Gear pumps are often used to lubricate machine tools and pump oil through engines. Different models of gear pumps can handle various capacities of fluid, and these pumps are also available with single or double gear configurations. They can't handle solids, but they'll effectively pump a wide range of substances such as:
Mixed chemicals
Petrochemicals
Adhesives
Pulp and paper
Paint and ink
Some types of food ingredients
Phantom Pumps, a Florida-based industrial pump and mixing company, offers a large selection of new pumps, asphalt pumps and replacement parts compatible with Gorman-Rupp and several other top brands. Get a gear pump, an asphalt pump, a self-primer pump or any other pump at lower prices than you'll find from competitors. All new products are backed by ISO 9002 quality certifications and one-year warranties. Customers who order pump repair parts generally receive their shipments within two days.
Whether you need a gear pump, an asphalt pump or help with repairs, the knowledgeable sales team at Phantom Pumps can help you find solutions for your business. Contact Phantom Pumps today to get more information or request a proposal. We have a large customer base in Louisiana, Georgia, Florida, Ohio, the Caribbean and more.