Gear Pump for Florida, Georgia, Ohio, Caribbean & Worldwide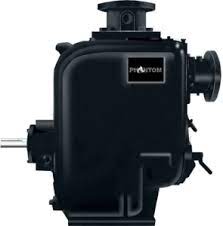 Many industries throughout North Carolina, South Carolina and beyond require pump equipment such as a gear pump, sewage pump, end suction pump or sump pump in their fluid processing operations. The expense of replacing a gear pump or fixing a broken pump negatively impact any company.
To lower a gear pump or sump pump cost and other costs associated with pump maintenance and repairs, many industry professionals choose Phantom Pumps as their pumping equipment supplier. Phantom Pumps manufacturers high pressure, low pressure, DPUMP and ANSI lines of pumps that are high quality yet more cost-effective than other leading brands. Our pumps and pump parts are interchangeable and compatible with pumps manufactured by Gorman-Rupp, Durco and others. By purchasing a gear pump or sump pump from Phantom Pump, you can lower your sump pump cost considerably.
DPUMP is the centrifugal pump brand from Phantom Pumps that meets all ANSI standards. They feature the following specifications and benefits:
Unmatched performance and reliability
Easy to install and maintain
Self-priming
Vortex designed impellers
Impeller adjustable in micrometer increments
Rotating element can be removed without disturbing casing
The self-priming pumps in our low pressure line of pumps include our PL-2, PL-3, PL-4, PL-8, PL-10 and PL-12 models. Our high pressure line of self-priming pumps includes our PH-3, PH-4 and PH-6 models. All of our pumps are assembled, tested and packaged in the United States to ensure they meet our quality assurance standards. Data sheets including construction materials, pump dimensions, solid handling, impeller diameter and more are available on all Phantom Pumps products.
We have assembled a global network of Phantom Pumps authorized distributors that have a complete inventory of our pumps and parts. They are selected for their application experience and expertise. They are strategically located to provide outstanding sales, service and support.
To lower your gear pump cost associated with repairs or maintenance of your equipment in Florida, Georgia, Ohio, the Caribbean or worldwide, contact us for compatible replacement parts today.