Gear Pump Equipment Available Now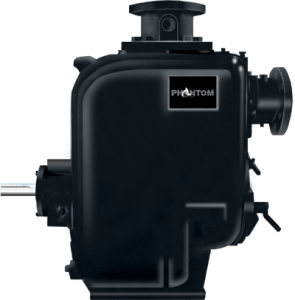 Whether you are looking for a top-quality gear pump, DPumps, or any other industrial processing pump, Phantom Pumps is the company to call. We are an industry innovator, leading the way to cost-effective, durable, and top-performing equipment solutions for customers across a broad range of industries and applications. To learn more about the Phantom Pumps equipment lines, speak to our experts today.
Call us now to get started!
Gear Pump Equipment & Parts Shipping to Your Facility or Job Site
Gear pumps are ideal for pumping high-viscosity fluids and substances at both high temperatures and high pressures, which makes them the perfect piece of equipment for a variety of applications. Moving fluids by displacement utilizing consistent rotation, gear pumps work similarly to water wheels, and their tight clearances prevent leaks while continuously transporting substances. In short, where centrifugal pumps fail, gear pumps can overcome and provide an effective solution.
Often used in manufacturing, these pumps can easily lubricate machinery and pump oil and can be purchased in single or double gear configurations to effectively pump mixed chemicals, petrochemicals, paints, inks, adhesives, and much more. At Phantom Pumps, we have a selection of low pressure pumps, high pressure pumps, and DPumps, and we're confident that we can help you select the correct gear pump for your operation. Our experts can also help you select replacement parts and book repairs and maintenance to ensure that your system is always operating at peak levels.
For decades, Phantom Pumps has served customers across the USA and Caribbean, including customers in Colorado, Maine, Texas, Virginia, Mississippi, and beyond. If you are in the market for a new gear pump or have any other industrial equipment sales or service needs, contact the experts at Phantom Pumps today. We look forward to serving you!