Gas Powered Pump for Florida, Georgia, Ohio, Caribbean & Worldwide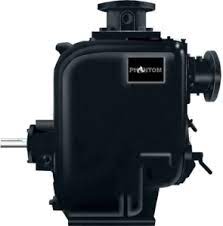 How does a project manager in North Carolina, South Carolina or elsewhere know whether a gas powered pump, an ANSI pump, a centrifugal pump or a positive displacement pump can be used as an industrial irrigation pump?  With so many pump products in the market today, it is sometimes overwhelming to select the right pump equipment for a project.
A gas powered pump is used to process heavy and thick fluids such as grout, stucco or cement. Therefore, it would not be the type of pump used in an application requiring an industrial irrigation pump. A centrifugal pump is a pump that has an impeller which forces the movement of fluids. There are different types of centrifugal pumps and many are used for irrigation pump applications.
The pumping experts at Phantom Pumps are knowledgeable on all types of pumps. They are available to assist you in selecting the product that will provide the best results for your project. Phantom Pumps is known as the pump manufacturer offering high quality, low-cost pump equipment alternatives to higher priced name brand equipment. Technical and other pump resources available at Phantom Pumps include:
Mechanical and chemical engineers
Local distributors experienced in the pumping industry
Pump data sheets
Curves sheets
User manuals
Cross reference guide
The pumps manufactured by Phantom Pumps include our high pressure line, low pressure line, DPUMP line and slurry pump line. We manufacture our pumps to the highest standards. Our pumps and pump parts are compatible and interchangeable with many leading pump brands such as Gorman-Rupp and Durco Pumps. Our parts department has a huge inventory of parts that can be shipped out quickly for pump repairs.
Contact a Phantom Pump expert today for information on our pumps or pump parts that are compatible with your gas powered pump or other pumps used in any of your worldwide facilities in Florida, Georgia, Ohio, the Caribbean or elsewhere.