Florida Industrial Pump for Florida, Alabama, Georgia, Ohio, Caribbean, North Carolina & South Carolina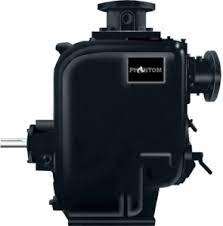 If you are a Florida industrial pump user looking for a more cost-effective submersible sump pump solution for your construction project or fluid processing operation, Phantom Pumps is the pump manufacturer for you. Our entire pump line consists of high quality self-priming pumps that we assemble, test and package in the United States.
The Phantom Pumps line consists of the following types of centrifugal pumps and more:
High pressure and low pressure pumps
Sewage, trash and wastewater treatment pumps
Mining and chemical process pumps
Industrial water pumps, including dewatering, irrigation and sump pumps
Our pumps save you money for a number of reasons. Labor costs are reduced because self priming pumps are easy to install, and priming isn't necessary after the initial prime. Little maintenance is required on self priming pumps, and pump accessories and components such as ejector pumps, vacuums and foot pumps aren't needed.
We design and manufacture our Florida industrial pump models and parts to be compatible and interchangeable with leading industrial pump brands such as Gorman-Rupp, Esco Pumps, All Prime and others. You can save money when you replace or repair a broken submersible sump pump or your other pumps with a Phantom Pumps industrial pump, because our pumps and parts are less expensive than other brand name pumps – without sacrificing quality or durability.
Our pump specialists at Phantom Pumps are available to assist you in selecting the best pump for your particular application. If you need parts for a Florida industrial pump maintenance or repair, they will cross reference our Phantom Pumps parts to your pump manufacturer parts for your convenience. Contact us today to learn more about reducing pump-related costs at your construction company or processing operation in Florida, Alabama, Georgia, Ohio, Caribbean, North Carolina or South Carolina by using pump equipment and parts from Phantom Pumps.