Fertilizer Pump in Florida, Georgia, Louisiana, South Carolina, North Carolina & Throughout the US
Phantom Pumps has all of the top-quality pumps you need to keep your facilities running. Whether you are looking for a fertilizer pump for your agricultural business or need drainage pumps to ensure that floodwaters don't continue to rise, we are the company to trust.
Why Choose Phantom Pumps?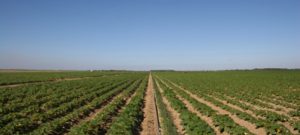 There are many manufacturers from which you can choose for your fertilizer pump and other pump product needs, so why choose Phantom Pumps? The answer is simple. We manufacturer comparable and interchangeable pumps and parts that can replace or work in conjunction with other name-brand pumps. Using these compatible pumps saves you both time and money – without sacrificing product quality or performance.
Our products are top-of-the-line and have been proven to perform as good – or better – than other manufacturers' products. We have been serving the needs of industrial processing facilities for decades, and our leadership team has unmatched experience in the pump industry. Because of this, we know what it takes to manufacture the best, most durable products on the market, and our expertise translates to cost savings for you.
Our Products
Whether you need a pallet of drainage pumps or a single fertilizer pump, we have comparable products to help you cut costs. We offer a complete pump line, including:
● Low-Pressure Pumps
● High-Pressure Pumps
● D-Pumps
● and More!
Phantom Pumps makes it easy for our customers to find the products they need with our cross-reference guide. If you still aren't able to determine the right model for your application, simply reach out to our product experts for assistance. We can quickly and easily find the right pump for you and your facility.
Phantom Pumps proudly serves those in Florida, Georgia, Louisiana, South Carolina, North Carolina, and throughout the US, Carribean islands, and beyond. If you are looking for drainage pumps, a top-quality fertilizer pump, or have any other pump needs, contact us today for more information or to request quotes.