Engine Driven Pump in New Mexico, Texas, Michigan, Colorado, New Hampshire & Across the US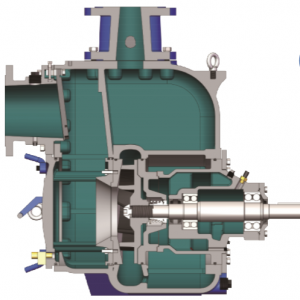 The engine driven pump equipment from Phantom Pumps is superior to other brand name pumps. Designed to work interchangeably with equipment from multiple pump brands, our products can help processing facilities save money without losing efficiency or quality.
At Phantom Pumps, we are dedicated to manufacturing the highest quality pump products. All of our equipment is designed by our processing engineers who have the skill, knowledge, and experience required to develop the best and most efficient pump systems. We offer our customers engine driven pumps, chemical pumps, DPumps, high pressure pumps, low pressure pumps, and much more, and more and more processing professionals are turning to us for their pump and processing solutions.
Engine Driven Pump Equipment Assembled in the USA
We know that quality counts, so we take extreme steps to ensure quality control at every stage of the manufacturing process. We have immense oversight of the initial component manufacturing and assemble all equipment right here in the USA to ensure further quality assurance.
With decades of industry service under our belt, we have gained a reputation for having affordable – yet top-quality – pump equipment that can be used across countless industries and applications, and we can help you find the pump equipment you need for your facilities.
Take a look at some frequently asked questions below for more information.
Can Your Pumps Really Replace Other Brand Name Equipment?
YES! Each of our products were designed to be compatible with a range of other pump systems, and our product knowledge experts will be happy to help you use our cross-reference guide to locate the exact pump equipment to choose for your system.
Do You Have Parts & Other Supplies for When Equipment Breaks Down?
Our pumps are designed to work efficiently and are built to last. That said, all equipment breaks down after a while. That's why we are also glad to provide pump parts to customers throughout the US and beyond.
Can You Install or Repair Equipment?
Phantom Pumps has technicians available for installations, repairs, and maintenance. For more information, speak to a team member today.
If you need engine driven pump equipment, chemical pumps, or any other industrial processing equipment, contact Phantom Pumps today. We are proud to serve those in New Mexico, Texas, Michigan, Colorado, New Hampshire, and across the US, and we look forward to serving you!