Drainage Pumps in Florida, Georgia, Louisiana, South Carolina, North Carolina & Throughout the USA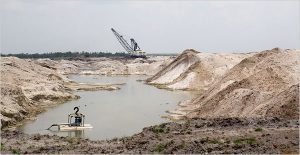 For drainage pumps, centrifugal irrigation pumps, ANSI pumps, and other pump products, turn to the experts at Phantom Pumps. Our leadership team has been serving the industrial processing industry for generations, and we have the product knowledge and application expertise to manufacture products that were built to perform.
Get Top-Quality Pumps at a GREAT Price
We manufacture our own pumps because we know what processing professionals need and expect from their equipment. All of our pumps, including drainage pumps, centrifugal irrigation pumps, and more, are designed to be interchangeable with other brand-name products, which allows our customers to replace broken name-brand equipment while keeping their other equipment and system components in place.
Our products are all assembled here in the US, and they are often more cost-effective and affordable than other manufacturers' products – while never sacrificing performance or quality. In fact, our customers find that our products work as well and, in many cases, better than their current, brand-name equipment.
Our Pump Line
If you need ANSI pumps, fertilizer pumps, drainage pumps, or have any other pump needs, we are confident that we will have a product to meet and exceed your needs. Options include:
To find the model that's right for you and your application, view our handy cross-reference guide now. Or, for more personalized assistance, simply reach out to our team to receive recommendations and product selection assistance. They are product-knowledge experts who will take the time to learn about your unique needs before recommending products that will perform as needed.
If you are looking for drainage pumps or other pump products for your operations in Florida, Georgia, Louisiana, South Carolina, North Carolina, or elsewhere throughout the USA, contact us today to request quotes or place an order. We look forward to serving you!