Drainage Pumps in Colorado, Louisiana, Maine, Michigan, Missouri & Beyond
Drainage pumps are utilized in many applications and industries, including construction, mining, wastewater, agriculture, petroleum, and more. At Phantom Pumps, you can find drainage pumps that are specially designed with an air valve that allows for dry-run operation, and our experts can help you choose the model that's right for you and your unique needs.
Top-Quality Drainage Pumps at Affordable Rates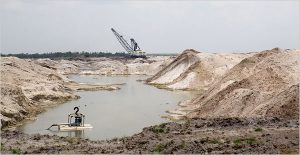 Phantom Pumps isn't just a supplier or a distributor. Instead, we manufacture our own products to ensure that every product in our line is up to the high standards of industry professionals worldwide. All of our pumps, including our drainage and DPumps, are manufactured and designed to be interchangeable and compatible with systems from all of the world's most established and trusted brands. And, better still? Our products perform as well or better than those made by other manufacturers and are often available at a lower cost than products made by other brands – without ever sacrificing the quality of our equipment.
From DPumps to ANSI pumps and everything in between, we are confident that we have the pumps you need at prices you'll love. Our product lines include:
Not sure which pump will work best for your operation? We are here to help. We have cross-reference guides available to assist with your product selection, and our friendly and courteous product experts are on hand to answer any questions you might have or provide personal assistance and consultations.
If you are looking for drainage pumps, DPumps, high-pressure pumps, or low-pressure pumps for your operation in Colorado, Louisiana, Maine, Michigan, Missouri, or beyond, contact us today to request more information or quotes. We are pump experts, and we can help you find the equipment and parts you need to create efficient processes under any application. We look forward to serving you!