Diaphragm Pumps for Florida, Alabama, Georgia, Ohio, Caribbean, North Carolina, South Carolina & Worldwide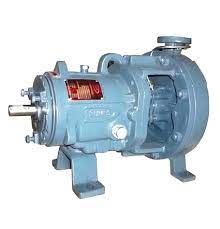 Would you like to save on pumping equipment costs for your fluid processing operation? The superior quality pumps and replacement pump parts from Phantom Pumps offer a much more affordable alternative than the more expensive brand name diaphragm pumps, sanitary pumps and other centrifugal pumps you are most likely currently using.
Phantom Pumps is quickly becoming the preferred source of high quality products, customer service and support to organizations looking to lower costs without sacrificing quality. Professionals from chemical processing, wastewater treatment, food processing, agriculture and other industries now rely on us to provide the following and more:
Pumps and parts manufactured to the highest industry standards
Quality control ensured by pump assembly and testing in the US
Application engineers available to assist in pump selection
Materials cross referencing our pumps and parts to other pump brands
A large inventory of parts compatible with brand name diaphragm pumps and other pumps
Global network of strategically located distributors
Our Phantom Pumps line includes low pressure and high pressure pumps that can replace the diaphragm pumps, sanitary pumps, sump pumps and other industrial pumps that you currently have in place in your fluid processing operations. They are easy to install, operate, repair and maintain and designed and manufactured to offer years of reliable service. Our application engineers and local distributors are always available to help you in selecting the self-priming pump that will provide the best results for your processing application.
The equipment experts in our parts department can help cross-reference Phantom Pumps replacement parts to your diaphragm pumps, sanitary pumps or other pumping equipment and we carry a large inventory that can be shipped quickly to your Florida, Alabama, Georgia, Ohio, Caribbean, North Carolina, South Carolina and other worldwide locations. Contact us today to learn more reasons to choose Phantom Pumps for all of your pumping equipment needs or request a quote now.