Diaphragm Pumps for Louisiana, North Carolina, South Carolina, Mississippi, Virginia & Neighboring States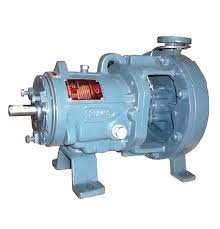 If you're looking for a pump equipment manufacturer and distributor that offers cost-effective solutions for pumping applications, Phantom Pumps is an excellent partner to have on your team. The superior product line of self-priming pumps from Phantom Pumps features models that cover most any pumping process that requires industrial equipment such as diaphragm pumps, sump pumps, chemical process pumps, trash pumps and others. Phantom Pumps are compatible and interchangeable with dewatering pump and other centrifugal pump equipment from top manufacturers in the industry including All Prime Pumps, Durco, ESCO Pumps, Warman and others.
Diaphragm pumps are known for their ability to process many different types and viscosities of fluids and solids, as well as being able to run dry. Diaphragm pumps are often used in slurries and other fluid processing operations such as waste water treatment, chemical processing, pharmaceuticals, construction and more, and Phantom Pumps has equipment to handle these same processing applications in their following pump lines:
Patented slurry pump line
PH Series line of high pressure pumps
PL Series line of low pressure pumps
Dpumps line of ANSI pumps
The PH Series features three models with RPM ranges from 850 to 1950. The PL Series features seven models with solid handling maximums from 1-1/4 inches to 3 inches, which meets or exceeds solid maximums of many diaphragm pumps. In addition, Dpumps from Phantom Pumps feature micrometer impeller adjustments that reduce maintenance time and back pull designs enabling rotary element removal without causing casing, pipe or motor disturbance.
The Slurry Pump line from Phantom Pumps is another excellent alternative to many of the centrifugal and diaphragm pumps currently used for slurry and dewatering pump applications in Louisiana, North Carolina, South Carolina, Mississippi, Virginia and the neighboring states. This line features patented innovative designs that reduce slurry pump costs and are proven to achieve up to a 700% component wear life increase over other leading brands. Phantom Pumps application engineers and pump specialists can help you select the best dewatering pump or other pump equipment for your organization and cross-reference our pumps and parts to other manufacturer products. Contact us today with questions or for more information.