Diaphragm Pumps for Florida, Georgia, Alabama, North Carolina, South Carolina & Throughout the US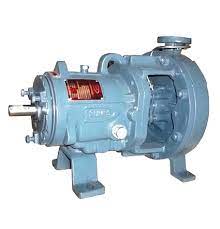 Phantom Pumps provides fluid processors who are currently using name brand diaphragm pumps, chemical pumps and other centrifugal pumps with exceptional, cost-effective pump equipment that usually results in reduced pump related costs at processing facilities. Phantom Pumps designs all pumps in our line as compatible and interchangeable replacements for pump models from well-known manufacturers in the industry. We manufacture our line of pumps to the highest industry standards, and our industrial pumps are always assembled, tested and packaged in the United States for quality control and assurance.
Diaphragm pumps are positive displacement pumps that are often used in applications that process chemical or corrosive fluids consisting of a certain percentage of solid content. Diaphragm pumps typically do not have a seal and can often run dry without damage to the pump. Self-priming pumps in the Phantom Pumps line include models able to handle solid maximums from 1 1/8 inches to 3 inches and materials of construction tough enough to handle most chemical and abrasive fluids. Phantom Pumps can often be used successfully as replacements for diaphragm pumps in industrial applications such as the following and more:
Wastewater Treatment
Chemical Processing
Food and Beverage Processing
Oil and Gas Transfer
Construction Site Dewatering
Our pumps and pump parts are compatible and completely interchangeable with many models manufactured by Gorman-Rupp, ESCO Pumps, All Prime, Durco, Warman and others. Substituting affordable Phantom Pump products for name brand pumps often increases the bottom line and improves operational productivity.
Phantom Pumps has pump specialists and application engineers on staff to assist customers in determining which of our products are suitable replacements for diaphragm pumps, sewage pumps, chemical pumps and other pumps at processing facilities in Florida, Georgia, Alabama, North Carolina, South Carolina and other states throughout the US. Our engineers match processing application specifications with the flow rates, performance curves, data sheets and specifications on our low pressure, high pressure and slurry ANSI pumps to ensure the desired results will be achieved. Contact us today to learn more about our compatible pumps or replacement parts for diaphragm and chemical pumps.