Diaphragm Pump for Florida, Alabama, Tennessee, Virginia, West Virginia & Throughout the US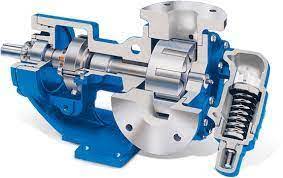 A positive displacement or centrifugal pump that is used to process or transport semi liquid mixtures in industrial applications is often referred to as a slurry pump. Slurry operations generally use a diaphragm pump, submersible water pump, end suction pump or vertical column pump. A diaphragm pump is a PD pump featuring a reciprocating diaphragm powered by a mechanical drive, fluid drive or solenoid to pump fluids. An air operated diaphragm pump has two air powered diaphragms. Submersible pumps use impellers to move and transport fluids.
Sewage treatment, pulp and paper processing, mining and other industrial fluid processing operations can often improve production and lower pump related costs by replacing a broken or worn out diaphragm pump with a slurry or submersible water pump from Phantom Pumps. Our low pressure and high pressure lines of self-priming, submersible pumps are always manufactured to the highest standards in the industry. We assemble, test and package all pumps in the United States for quality assurance and cover all pumps with warranties. Our submersible slurry pumps offer the following benefits and features:
Innovative, patented designs
Up to 700% longer component wear life over many other brands
Increases in operational efficiency of up to 7%
Line material options include metal, rubber, urethane and more
Designed to extend maintenance cycles
Phantom Pumps self-priming pumps and replacement parts are less costly than name brand products. Fluid processing organizations often save on equipment costs by replacing diaphragm or other pumps with our submersible pumps. They also lower pump repair and maintenance expenses when service departments substitute our parts for manufacturer brand parts.
Processors can rely on the expertise of our Phantom Pumps application engineers when they replace a diaphragm pump currently in use at their operations in Florida, Alabama, Tennessee, Virginia, West Virginia and other states throughout the US with one of our more cost-effective pumps. Our experienced engineers carefully consider application specific factors, such as fluid make-up and viscosity, flow and pressure requirements, solid content and more, to determine the best pumping solution. Contact us today to learn more about our exceptional pumps, service and support.