Dewatering Pumps from Phantom – Easy to Install and Maintain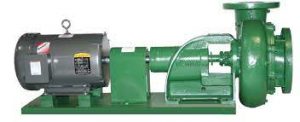 Versatile and affordable, dewatering pumps from Phantom Pumps are suited for everything from construction sites to municipal wastewater, animal rendering waste, and much more. Designed and assembled in the US, these pumps provide a reliable and cost-efficient method for dewatering while allowing for easy installation and maintenance. In addition to our stationary models,  we also offer portable dewatering pumps trailer or skid mounted which are perfect for agriculture, construction sites, emergencies, and many other applications.
With two staff engineers experienced in application work and dedicated to helping you determine which pumps work best for your particular industry, Phantom Pumps works hard to ensure our customers get the solutions they need. So, whether you're pumping wastewater for a municipality in Georgia or building a hotel in Tennessee, we can help you find the dewatering pump that's perfectly suited to your specifications and budget.
Our dewatering pumps:
Are available in 4-5 metallurgies, depending on your needs
Are made with stainless steel or CD4 alloy to handle a variety of chemicals.
Have discharge sizes from 2-12"
Can be shipped worldwide
Come with a one-year factory warranty
Have rotating assemblies that are interchangeable with several manufacturers.
For more information on dewatering pumps from Phantom, as well as trash pumps, shallow well pumps, and sump pumps, contact us today. We ship worldwide and have distributors throughout the Southeastern United States. If you would like to become a distributor, please call us at 1-888-614-1232.