Dewatering Pumps from Phantom Pumps are Simple to Install and Maintain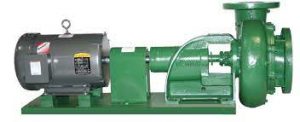 The dewatering pumps from Phantom Pumps are ideal for a wide variety of applications. From municipal wastewater treatment plants to construction sites, paper mills to poultry farms, and more, our dewatering pumps will get the job done at a fraction of the competition's price. Our pumps are available in 4-5 metallurgies depending on your specific needs and they're made with stainless steel or CD4 allow, allowing them to expertly handle a number of different chemicals.
Our pumps are available in sizes ranging from 2″-12″ and also come in both low and high pressure settings. Plus, all of our pumps are backed by a one-year factory warranty, so you can rest assured that your investment is protected. If you aren't certain which pump size or pressure level would be best suited for you application, don't worry. We have a team of friendly and knowledgeable application engineers who can analyze your conditions of service (COS) and help determine the ideal product for your needs.
At Phantom Pumps, we carry many other products aside from our dewatering pumps. Some of our other available options include centrifugal pumps, sump pumps, trash pumps, irrigation pumps, sewage pumps, sprinkler pumps, and more.
For more information about our industrial dewatering pumps, please call or e-mail Phantom Pumps today. We have dealers located throughout the southeastern United States and we can ship our pumps anywhere throughout the world.