Dewatering Pumps for Florida, Georgia, Alabama, South Carolina, North Carolina & Throughout the US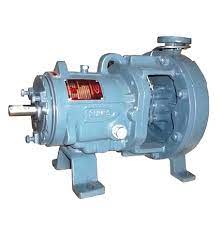 Dewatering pumps manufactured by Phantom Pumps include models that can efficiently process clean and solid laden fluids. Our dewatering pumps are submersible and self-priming, which makes them the ideal choice for industrial, municipal and governmental applications such as construction site dewatering, mining, flood control, waste water treatment and more. All ANSI pumps in the Phantom Pumps line, including our dewatering pump models, are always designed and manufactured with the exact envelope and interface dimensions as comparable models from the leading manufacturers in the industry. Our centrifugal pumps always meet and exceed the highest industry standards, and they are assembled, tested and packaged in the US to meet our own strict quality control measures.
Dewatering pumps from Phantom Pumps are available in standard CI/316SS, CI/CD4MCU, CI/ADI and other models. Data sheets are available on our dewatering ANSI pumps and include the following information:
Pump net weight and shipping weight
Impeller diameter sizes
Maximum solid handling
Rpm ranges and self-priming head sizes
Materials of construction on pump casing, mechanical seal, O-rings and other components
And more!
Phantom Pumps' dewatering pump equipment is easy to install, operate and maintain. Labor costs typically decrease when employing our ANSI self-priming pumps because they do not require manual priming after the initial prime. Self-priming pumps re-prime automatically. Also, both repair and maintenance labor and parts costs are lower when utilizing our dewatering pumps because they do not have foot valves, ejector pumps and other components, which are present in pumps that need manual priming and require additional maintenance.
Organizations in Florida, Georgia, Alabama, South Carolina, North Carolina and states throughout the US using Durco, Gorman-Rupp and other name brand ANSI pumps can often lower the operating costs at their processing facilities by repairing worn out equipment with compatible Phantom Pumps replacement parts or by replacing broken pumps with our compatible dewatering pumps. Cross reference materials, technical data sheets and more are available from our application engineers or your local Phantom Pumps Authorized Distributor. Contact us today to learn more about the advantages of using self-priming pumps at your facility or place orders for pumps and replacement parts.