Dewatering Pumps for Florida, Georgia, North Carolina, South Carolina, Tennessee & Beyond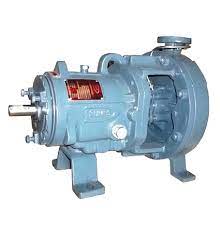 Phantom Pumps dewatering pumps are a great alternative for organizations looking to save on dewatering pump related expenses. Our dewatering pumps are fully interchangeable and compatible with many of the more expensive brand name models that are currently in use at construction sites, wastewater treatment facilities and other fluid removal and/or processing operations.
Companies can confidently replace existing compatible dewatering pump equipment with Phantom Pumps equipment without sacrificing performance or quality. In fact, our pumps are always designed and manufactured to meet or exceed the highest industry standards, and they are covered by one-year warranties. To ensure quality, we assemble, test and package all of our pumps in the USA. Phantom Pumps are interchangeable with many models in the following pump lines:
ESCO Pump LP and HP Series Pumps
All Prime S2 and I Series Pumps
Gorman-Rupp T Series, U Series and 10 Series Pumps
Warman AH Series Pumps
Durco ANSI Pumps
Phantom Pumps also manufactures both stationary and portable dewatering pumps. Pumps are constructed of stainless steel or CD4 alloy and available in several metallurgies. PL Series and PH Series pump models are easy to install and operate. Organizations utilizing Phantom Pumps self-priming dewatering pumps often notice reduced labor costs because manual priming is not required. Our self-priming pumps will re-prime themselves after the initial priming, so little maintenance is required.
Substituting Phantom Pumps replacement parts for genuine manufacturer parts on pump repair and maintenance services is another way companies can reduce dewatering pump related costs. Our replacement parts are interchangeable with many of the pumps used for removing water from mine shafts, flooded public roads and other dewatering operations in Florida, Georgia, North Carolina, South Carolina, Tennessee and beyond. The specialists in our parts department can cross-reference the brand name parts that in-house service technicians need to our replacement parts. Pumps and parts are shipped quickly to keep any down time to a minimum. Contact one our friendly and courteous associates today for pump selection assistance and/or technical data on our dewatering pumps.