Dewatering Pump in Michigan, New Mexico, Ohio, Texas, Virginia, US States & the Caribbean
At Phantom Pumps, you can find a dewatering pump that was designed to perform in even the toughest conditions. Our dewatering pumps are expertly designed with stainless steel or CD4 to ensure that they can handle a variety of chemicals, and they are available in different metallurgies and discharge sizes to better meet your needs. 
At Phantom Pumps, you can find nearly any pump equipment you might need – from a deep well pump to a trash pump and everything in between. We manufacturer our own products, and we know what it takes to build the best pump products and equipment. Each of our pumps has been designed to work with existing, name-brand pump systems, including Viking Pumps and many others. Because our pumps are most cost-effective than many of these other manufacturer products, you can cut costs without sacrificing quality or performance. 
A Dewatering Pump for Your Existing System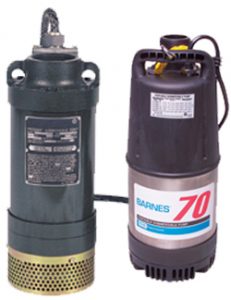 Used in a multitude of applications, including municipal wastewater, construction, and more, our dewatering pumps are assembled and packaged here in the United States and offer quick and easy installation. Better still, they require little maintenance and are self-priming for added time and cost savings. 
At Phantom Pumps, we have engineers on staff who can help you select the products that best align with your application and processing specifications. We can ship a dewatering pump, along with deep well pump, DPUMP, high-pressure pump, and low pressure pump equipment, worldwide. And, you can rest assured that your pump is built to last. We offer a one-year factory warranty on all of our top-quality pumps. 
Other benefits to choosing Phantom Pumps for your pump equipment needs include:
Self-Priming Pumps Available
Little Maintenance Required
Full Post-Sale Product Support
Repairs, Installations & Parts Available
If you need a dewatering pump or have any other pump equipment or service needs, contact us today for more information. Our product experts are on hand to help answer any questions you might have and can provide quotes quickly. We are proud to serve those in Michigan, New Mexico, Ohio, Texas, Virginia, and throughout the world, and we look forward to serving you!