Dewatering Pump for Florida, Louisiana, North Carolina, South Carolina, Mississippi & Surrounding States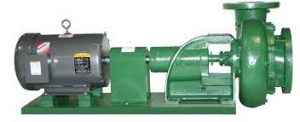 Municipalities located near coastal areas, lakes and rivers prone to flooding from storms or long periods of rainfall usually use a dewatering pump to help remove water from roadways and other public access areas. The quality dewatering pump products from Phantom Pumps offer governmental agencies and other organizations cost-effective alternatives to higher priced, name brand dewatering pumps, sewage pumps, irrigation pumps, chemical pumps and other industrial pump equipment.
In addition to flood management and control, Phantom Pumps dewatering pump line includes models that are used for nearly any application that requires water removal or water transfer from one location to another such as waste water treatment, mining, construction site preparation and others.
Chemical pumps, dewatering pumps and other centrifugal pump products manufactured by Phantom Pumps offer the following benefits, features and more:
All products meet the highest industry standards.
The manufacturing process is ISO 9002 certified.
Products are constructed of stainless steel or CD4 alloy that is able to handle a variety of fluids and chemicals
All pumps are self-priming.
Pump assembly and packaging is completed in the United States.
Products are covered by a one-year warranty.
All of the pump equipment and parts that we manufacture are compatible and interchangeable with Gorman-Rupp, All Prime Pumps, ESCO Pumps and many other brand name pumps. Organizations and municipalities save on pump related costs when they use Phantom Pumps products. Cost savings are also realized when they substitute Phantom Pumps replacement parts for repair and maintenance service.
Phantom Pumps application engineers have the fluid processing expertise and experience to help customers select pump equipment. They will carefully consider the type of fluid, solid content, travel distance and other important factors in determining the dewatering pump model that will provide the best results for customers with specific application requirements in Florida, Louisiana, North Carolina, South Carolina, Mississippi and the surrounding states. Contact a friendly and knowledgeable pump specialist today to request quotes or more information on our exceptional dewatering and chemical pumps.