Dewatering Pump for Florida, Georgia, North Carolina, South Carolina, Tennessee & Throughout the US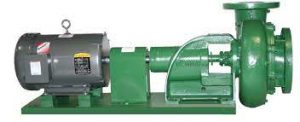 The Phantom Pumps dewatering pump line features high quality pumps used daily in countless industrial applications such as mining, construction site dewatering, waste water treatment and emergency flood control. Phantom Pumps is a well-respected manufacturer known for providing cost-effective pumping solutions to organizations worldwide. We design and manufacture our dewatering pumps to the highest industry standards and back them with one-year warranties. We also assemble, test and package our pumps in the United States to ensure our own strict quality control standards, ANSI standards and other industry standards are always met.
Phantom Pumps PL and PH Series dewatering pump models are primarily used for removing and/or processing clear liquids, waste water and other non-explosive fluids. Pump sizes range from 2 inches to 12 inches. Our dewatering pumps offer the following benefits and more:
Easy to install and operate
Require little maintenance
Self-priming
Portable models can be skid or trailer mounted
Construction material options include 316SS, Cast Iron, Ductile Iron and CD4
Interchangeable with many leading higher priced pump brands
Our Phantom Pumps application engineers are available to help you select the best dewatering pump for your particular application. They carefully match the specifications of the pumps in our line to your project or operation requirements. Processors can also count on our Phantom Pumps authorized distributors for local application expertise and support. They provide customers with everything from pumps and parts to start-up assistance, technical support and more. Most distributors are available 24 hours a day, seven days a week to help keep processes up and running.
Many organizations with operations in Florida, Georgia, North Carolina, South Carolina, Tennessee and other states throughout the US actually lower dewatering pump related costs by replacing and/or repairing their existing dewatering pumps with Phantom Pumps equipment and replacement parts. Our pumps and parts are fully compatible and interchangeable with many higher priced dewatering pump models from manufacturers such as Durco, Warman, Gorman-Rupp, All Prime and ESCO. Our courteous and knowledgeable pump specialists at Phantom Pumps can quickly and easily cross-reference compatible products with our pumps and parts. Contact us today to learn more about our Phantom Pumps products and services.