Dewatering Pump in Florida, Alabama, Georgia, Ohio, Caribbean, North Carolina, South Carolina & Worldwide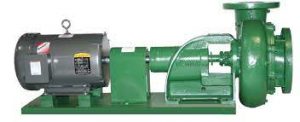 Phantom Pumps is your solution to the escalating costs related to the industrial pumps needed in your fluid processing operation. Whether you are in need of a new dewatering pump or replacement parts for the repair of your diaphragm pumps, we can provide more cost-effective products.
We are known throughout the industry as the manufacturer of high quality self priming pumps and replacement parts that are compatible and interchangeable with the leading pump brands at a more affordable price. Phantom Pumps products are often used as a replacement for a brand name dewatering pump, end suction pump and other centrifugal pump products such as diaphragm pumps and are used in the following industries and more:
Food and beverage
Mining
Gas and petroleum
Agriculture
Wastewater treatment
Residential and commercial construction
Our Phantom Pumps line includes low pressure pumps, high pressure pumps, slurry pumps and our ANSI DPUMP centrifugal pumps and are used in applications specifying a trash pump, dewatering pump, irrigation pump, sewage pump or other type of industrial pump. Pump selection is of utmost importance to the success of any fluid processing operation, and we have a staff of application engineers at Phantom Pumps to assist you if you are unsure of the type of pump needed to meet the specifications of your processing application. In addition, pump data sheets, manuals and other reference materials are available on all diaphragm pumps and other Phantom Pumps products.
Our replacement parts are compatible and interchangeable with many leading manufacturer brands. Cross-reference guides for Gorman-Rupp Pumps, Esco pump and All Prime pumps are also available. Our parts specialists are experts in the field and can quickly find the Phantom Pumps replacement part you need for repair or maintenance on a dewatering pump or other type of pump from another manufacturer. Contact us today to place a pump or replacement part order to be shipped to your Florida, Alabama, Georgia, Ohio, Caribbean, North Carolina, South Carolina or other worldwide location.