Deep Well Pumps for Sale – Assembled in the USA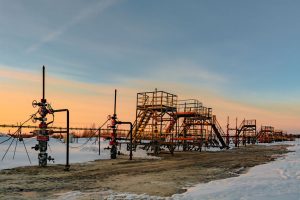 If you are looking for deep well pumps for sale in the United States or Caribbean, you're in luck. Phantom Pumps offers deep well submersible pumps, as well as many other pump types. We are one of the industry's most innovative submersible pump suppliers and manufacturers, offering our customer pumps and parts that can be used interchangeably with all of the world's best brand name equipment.
Deep Well Pumps for Sale – and Delivered QUICKLY
Phantom Pumps has deep well pumps, as well as pumps for a wide variety of other applications and industries, and we can get them to you fast. We work with partners across the USA and Caribbean to ensure that we get our parts and equipment in your hands fast, and we can deliver additional service and support on-site.
Our pumps are all self-priming, which means quick and easy installation and set-up for your team. And, our pumps can replace your existing pump equipment without changing out your entire system. We offer several lines from which to choose your ideal pump, including:
We try to make it easier for our customers to find the pumps they need by offering our pump cross-reference guide, and of course, we are always available by phone should you need equipment selection assistance. Call today to speak to our pump experts!
Interested in Becoming a Distributor for Phantom Pumps?
We are always looking for reliable and reputable distributors to become a part of our growing distributor family. If you are interested in distributing our top-quality pumps and parts, as well as providing local application expertise, installation, and start-up assistance, submit a request to our distributor representative today!
If you are looking for deep well pumps for sale or have any other pump or pump parts needs, contact us today. We gladly serve customers in Florida, Georgia, Louisiana, South Carolina, North Carolina, and other regions throughout the US and Caribbean, and we look forward to serving you!