Deep Well Pump in Michigan & Beyond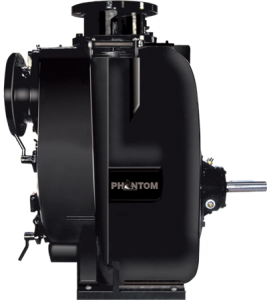 Countless industries rely on deep well pump equipment to help move and process liquids. From supplying firefighters with high pressure water to pumping drinking water up from wells and everything in between, you can find deep well pumps at work at facilities and job sites throughout the globe. Luckily, Phantom Pumps is a top-rated engineer and manufacturer that distributes top-quality submersible well pumps that are ideal for deep well applications.
Call us today for more information!
Deep Well Pumps Engineered by Experts
At Phantom Pumps, we have expert engineers who have dedicated their lives to processing industries of all types and sizes. They have designed and developed the most durable and top-performing pump equipment on the market, including our submersible deep well centrifugal pump equipment. Benefits to choosing the Phantom Pumps line of equipment include:
Self-Priming. Our pump equipment is self-priming, including an automatic re-prime after an initial prime. which can save your company time and money on pump installations, repairs, and maintenance. You can quickly install our pumps and get your operation back to full productivity.
Interchangeable. You can swap our pump equipment for other name brand pumps quickly and easily. They are designed to be interchangeable with other leading pump brands and equipment.
Compatible. In addition to being interchangeable, they are also compatible with processing system components from the most renowned brands. This means that you can enjoy the high performance and cost savings of Phantom Pumps equipment without having to replace your other equipment.
Phantom Pumps has proudly served customers in Maine, Michigan, New Hampshire, New Mexico, Tennessee, and the surrounding states throughout the USA, as well as the Caribbean islands, so if you are looking for a deep well pump or have any other processing equipment needs, contact our experts today for more information, quotes, or order placement.