Deep Well Pump in Georgia, Colorado, Maine, Michigan, Mississippi & Beyond
Do you need to pump well water? If so, you need a deep well pump from Phantom Pumps. We manufacture top-quality pumps and other industrial equipment that is designed to work with your current processing system, and our team of experts can help you find the products you need for your operation.
Our Deep Well Pump Equipment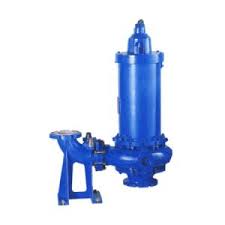 Our water and well pumps are durable, reliable, and affordable. Engineered by our experienced team of engineers and assembled right here in the US, our pumps are sure to perform when and where you need them to perform. We have the industry expertise to develop only the most exceptional equipment, and we are confident that our equipment will perform as well or better than your existing brand name equipment.
Our compatible and interchangeable products include the following and more:
And, whether you need a single chemical pump or an entire skid of low-pressure pumps, we can quickly ship your order to your location in the US or beyond.
Which Pump Is Right for My Application?
Unsure which of our pumps will be compatible with your current system? Don't worry! We have a cross-reference guide that can assist you during your selection process. Or, if you are still unable to find the pump you need, our team of friendly and courteous customer service personnel can help you locate your desired product.
Phantom Pumps has served organizations and facilities throughout Georgia, Colorado, Maine, Michigan, Mississippi, and beyond for decades. We are pump experts, and we can help you lower costs and improve operational efficiency. If you need a deep well pump, a chemical pump, or any other industrial pump products, contact us today to request more information about our product lines or to request quotes. Our team is standing by and looks forward to serving you!