Corrosion Resistant Pump for Florida, Georgia, Alabama, Ohio, North Carolina, South Carolina & Across the US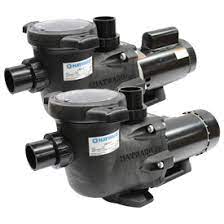 Chemical industry professionals who are opening new processing facilities and are in need of corrosion resistant pump equipment turn to the experts at Phantom Pumps. Phantom Pumps centrifugal pump lines include chemical pump, industrial water pump, irrigation pump, slurry pump, mining pump and other pump models that are low-cost alternatives to the higher-priced pumps on the market that are produced by Gorman-Rupp, Durco and other manufacturers.
Our corrosion resistant chemical pumps offer the following benefits and features:
Pumps meet or exceed the highest industry standards and are always backed by a one-year guarantee
Corrosion resistant pump assembly, testing and packaging is completed in the United States
Materials of construction are corrosion and abrasion resistant
Pumps are self-priming and easy to install and require little maintenance
Phantom Pumps DPUMP models are available in ANSI Standard low flow-high head, self-priming and vortex impeller designs and feature micrometer impeller adjustments that reduce chemical processing maintenance time by increasing accuracy. Pumps are available with flow-modifier seal chambers that flush solids away from mechanical seals, which in most cases eliminate flush lines. Rotating elements are easily removed on our back pull-out designed ANSI pumps without disturbing the piping, motor or pump casing.
All pumps and replacement parts manufactured by Phantom Pumps are compatible and interchangeable with other pump brands. Phantom Pumps high pressure, low pressure and chemical pump equipment and replacement parts are interchangeable and compatible with many Gorman-Rupp, All-Prime, Durco and ESCO Pump models, and our slurry pumps and parts are compatible with AH Series Warman pumps.
Phantom Pumps application engineers help processors equipping new facilities or replacing equipment at existing facilities in Georgia, Alabama, Ohio, North Carolina, South Carolina and other states across the US select the chemical pump models in our line that match their specific processing needs and requirements. Our Phantom Pumps distributors stock pumps and replacement parts and are your local Phantom Pumps experts for installation and start-up assistance, technical support and more. Contact us today for more information and/or to request a corrosion resistant pump quote.