Chemical Pumps for Georgia, Louisiana, North Carolina, South Carolina, Virginia & Southeast US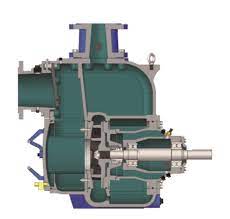 There is simply no need to continue paying top dollar for slurry pumps, chemical pumps or other types of pumps for your fluid processing facility. Many professionals have found that their pump related costs have been reduced when they switched to the high quality pumps manufactured by Phantom Pumps.
Chemical pumps, sump pumps and other low and high pressure pumps from Phantom Pumps are cost-effective pumps built to meet or exceed ANSI standards and are ISO 9002 certified. They are assembled and packaged in the US to ensure our rigid quality control standards are met, and all pumps are covered by a one year warranty. Centrifugal pump products are easily installed and maintained because they are self-priming.
Chemical pumps that are used for chemical processing are also often used for processing water and other low viscosity fluids in many other industry applications such as the following and more:
Water recycling
Food and beverage processing
Pulp preparation
Water treatment
Irrigation
The PH Series high pressure and low pressure lines from Phantom Pumps features models perfect for processing operations that require durable and efficient high pressure or low pressure, solid handling chemical pumps.
All of the centrifugal pump equipment and parts that we manufacture are compatible and interchangeable with many top pump brands such as Durco, All Prime Pumps and Gorman-Rupp Pumps. Replacing non-working pumps with Phantom Pumps products usually maintains or improves the level of production while actually lowering pump related expenses. Even more is added to the bottom-line at processing facilities when Phantom Pumps parts are used instead of high-cost manufacturer parts for pump repair and maintenance.
Phantom Pumps has application engineers, pump specialists and a global network of distributors to provide expertise and support to customers in Georgia, Louisiana, North Carolina, South Carolina, Virginia and other states in the Southeast US. Contact us today for quotes on chemical pumps or for more information on our quality centrifugal pump products that help keep processing operations running smoothly and efficiently while reducing equipment and maintenance costs.