Chemical Pumps for Florida, Alabama, Georgia, Ohio, Caribbean, North Carolina, South Carolina & Worldwide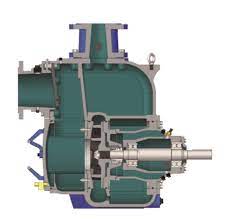 Chemical industry professionals have found that they can reduce processing costs, while not compromising on quality, by switching from expensive brand name chemical pumps to more cost-effective chemical pumps from Phantom Pumps. Our pumps are interchangeable with most brands and easy to operate. All pumps in our Phantom Pumps line are self-priming, so external priming is not necessary. In addition, maintenance and repair are much simpler and less costly with our process pumps.
We manufacture process pumps that are compatible and interchangeable with the following pump types and more:
Dewatering pumps
Irrigation pumps
Mining pumps
Sewage pumps
Sump pumps
Trash pumps
The chemical pumps and other centrifugal pumps that are manufactured at Phantom Pumps are built to exacting standards and provide unequaled performance and superior reliability. For quality assurance, all of our pumps are assembled, tested and packaged in the United States. We have a variety of valuable resources available to customers including Data Sheets, User Manuals and our Pump Cross Reference Guide. Pump size and dimensions, construction materials and other pump specifications can all be found on our Data Sheets, and the cross-reference guide can be used to match Phantom Pumps model numbers to Gorman-Rupp, ESCO and All Prime process pumps.
More money can be added to your bottom line, when you switch from manufacturer brand parts to Phantom Pumps parts. Our parts are more affordable and offer the same or better quality than the brands you currently use for repairs and maintenance in your processing facilities in Florida, Alabama, Georgia, Ohio, North Carolina, South Carolina, the Caribbean or other locations worldwide. Our Phantom Pumps specialists, engineers and your local distributor are always available to help you determine which of our chemical pumps or other offered pumps is best for your application. Contact us today with any questions or to request a quote.