Chemical Pumps for Florida, Alabama, Louisiana, North Carolina, South Carolina & Elsewhere Throughout the US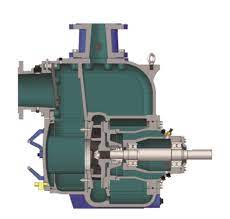 Fluid processing applications that transport and process chemicals, solvents and other types abrasive, corrosive and/or caustic fluids typically in oil and petroleum, food and beverage, pharmaceutical and other industries use chemical pumps in their daily operations. Chemical pumps can be any type of centrifugal or positive displacement industrial pump that has been constructed with materials that are able to withstand a broad range of chemicals.
ANSI pumps are the most commonly used centrifugal chemical pumps. All pumps in Phantom Pumps chemical pump line provide unrivaled performance and reliability while meeting or exceeding all ANSI standards. Chemical pumps in the line offer features and benefits such as the following and more:
All pumps are self-priming
Materials of construction options on pump casings include ADI, 316SS CD4MCU and more
Mechanical seals are constructed of 316SS, Buna, Viton or Tungsten/Titanium Carbide
Impeller diameter ranges from 6 1/4 to 18 inches
Solid handling maximums from 1 1/8 to 3 inches
High pressure pumps with flow rates of up to 1380 gallons per minute
Low pressure pumps with flow rates of more than 5000 gallons per minute
Phantom Pumps assembles, tests and packages every pump in the United States to ensure our strict quality assurance guidelines are always met. All Phantom Pumps sewage, trash, mining, chemical and other centrifugal pumps include one year pump warranties.
Fluid processors in Florida, Alabama, Louisiana, North Carolina, South Carolina and elsewhere throughout the US are always happy to learn that Phantom Pumps offers a cost effective industrial pump alternative to the costly chemical pumps from pump manufacturers such as Gorman-Rupp, ESCO, All Prime, Warman and others. Our pumps and replacement parts are compatible and interchangeable with many chemical pump models from these manufacturers and more. Industry professionals can often lower pump related costs at their facilities by replacing worn-out and broken pumps with new Phantom Pumps. Repair and maintenance costs can also be reduced when in-house service departments use our compatible replacement parts on their brand name pump repair and maintenance services. Contact us today for more information or for an industrial pump quote.