Chemical Pump for Florida, Georgia, Alabama, Ohio, North Carolina, South Carolina & Across the USA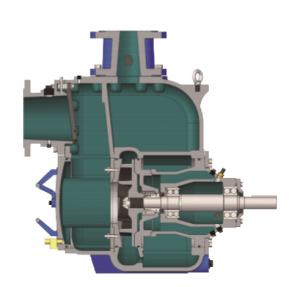 When a chemical pump is worn-out or broken, the best replacement is a big black pump from Phantom Pumps. Processing industry professionals around the county are lowering pump related costs with the exceptional centrifugal pumps manufactured by Phantom Pumps. Our pumps are recognized as high-quality, low-cost alternatives to chemical pump, sump pump, slurry pump and other pump models produced by well-known manufacturers in the industry, and we design all of our pumps and replacement parts as compatible and interchangeable with name brand pump models used in industries such as chemical processing, waste water treatment, construction, mining, food and beverage manufacturing and more.
Every big black pump from Phantom Pumps meets and exceeds the highest industry standards. Our pumps are assembled, tested and packaged in the United States before they are placed into our inventory, and we cover all pumps with one-year warranties. Organizations that require a chemical pump are certain to find models in our pump lines that meet their processing specifications and requirements. Data on our PL-Series low pressure and PL-Series high pressure models include the following and more:
Pumps are self-priming and easy to install
RPM ranges from 650 to 2900
Impeller diameters from 6-1/4" to 18"
Solid maximums from 1-1/8" to 3"
Heads from 5' to 25'
Available in 316SS, Cast Iron, CD4 and Ductile Iron construction
Phantom Pumps PL-Series and PH-Series chemical pump models are compatible and interchangeable with many Gorman-Rupp T and U Series, ESCO PUMPS LP and HP Series and All Prime S and I Series pumps, while our Phantom Pumps slurry pumps have innovative patented designs and are interchangeable with Warman AH Series models.
Processors in Florida, Georgia, Alabama, Ohio, North Carolina, South Carolina and elsewhere across the USA find that Phantom Pumps offers unparalleled chemical pump technical support and service. We have application engineers on staff and a global network of distributors who provide assistance and guidance on pump selection, installation, start-up and more. Contact us today to learn more about partnering with Phantom Pumps for all your pump equipment and replacement parts needs. We look forward to working with you!