Chemical Process Pumps for Mississippi, Texas, Louisiana, Virginia, Michigan & Surrounding States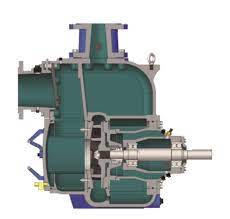 Many fluid processing professionals mistakenly believe that chemical process pumps are used only for chemical processing operations. Chemical pumps that transport water and thin fluids are actually used in numerous industrial applications including recycling, water treatment, food processing, pulp preparation and more.
Phantom Pumps is your source for more cost-effective chemical process pumps and parts. Chemical pumps are found in our ANSI DPUMP line, while other Phantom Pump lines include slurry pumps, high pressure pumps and low pressure pumps. Whether you need a more affordable multistage centrifugal pump alternative or a trash pump, Phantom Pumps is sure to have you covered. Our products offer benefits such as the following and more:
Our pumps and replacement parts meet or exceed industry standards.
All of our products are assembled, tested and packaged in the US.
Each of our pumps includes a one-year warranty.
All our pumps are self-priming, which makes them easy to install and maintain.
Our pumps and parts are interchangeable and compatible with many brand name manufacturers.
You will save money when you substitute a high pressure pump from Phantom Pumps for a multistage centrifugal pump, and your repair and maintenance costs will be reduced when you choose Phantom Pumps replacement parts rather than manufacturer parts for repairs on chemical processing and other industrial pumps. Our parts department specialists can help you find the compatible Phantom Pumps parts to use on pumps from Gorman-Rupp, ESCO Pumps, All Prime, Durco and others.
Phantom Pumps distributors serve fluid processing operations in Mississippi, Texas, Louisiana, Virginia, Michigan and the surrounding states and carry a full stock of pumps and parts. They are your local Phantom Pumps experts and will provide you with unparalleled service and support such as start-up and installation assistance. Most distributors are available 24/7 to help keep your operation up and running, so contact a pump specialist today to request quotes for chemical process pumps or for information on your local Phantom Pumps distributor.